Website Under Construction
JON HOLT - Biography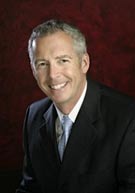 Mr. Holt brings over 20 years of extensive sales, marketing and general management experience in the food industry. He also holds a unique understanding as a practitioner in virtually every link in the food supply chain. He has served in executive positions in agribusiness, manufacturing, distribution, and national chain restaurant operations for best in class organizations including RJR/Nabisco, Sysco Food Services and TGI Fridays.
Mr. Holt holds a BS in Business from The University of Nevada and an MBA from Portland State University. Industry affiliations include: American Marketing Association; National Restaurant Association; International Food Manufacturers Association; American Chef's Federation and the Northwest China Council.
Holt Food Strategies works to develop critical strategies for North American chain restaurants, manufacturers and distributors to address an ever increasingly competitive global marketplace.
HFS specializes in:
Executive Management Consulting
Compensation & Incentive Strategies
Global Food Commodities Sourcing
"Go To Market" Strategy Development and Implementation
Primary/Secondary Market Research
Opportunity Assessments
Media Planning/Ad Design and Direction
Packaging Design
Usage and Attitude Studies
Contact Information:
Office Phone: 503-297-5626
Fax: 503-292-3485
Email: jon@holtfoodstrategies.com